මනහර blog අඩවියේ සියලු ලිපි.
All post of manahara blogsite.
.
මනහර blog අඩවිය පිළිබදව.
www.manahara.xtgem.com/Blog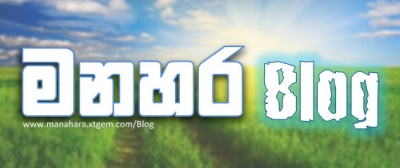 The manahara webpage is the official website of මනහරcreations. the මනහරcreations is a graphics designing institute. you can get help of මනහරcreations in graphics designing by using this website.
please use the single column view to use our web. That way is very suitable for using our manahara webpage.
Manahara webpage is maintained by මනහර creations. All rights reserved.
So enjoy!
.

visit මනහර

මනහර fanpage.
.
web designed by- bawantha herath
Created at 2014-08-25 13:56:26
Back to posts
UNDER MAINTENANCE
.